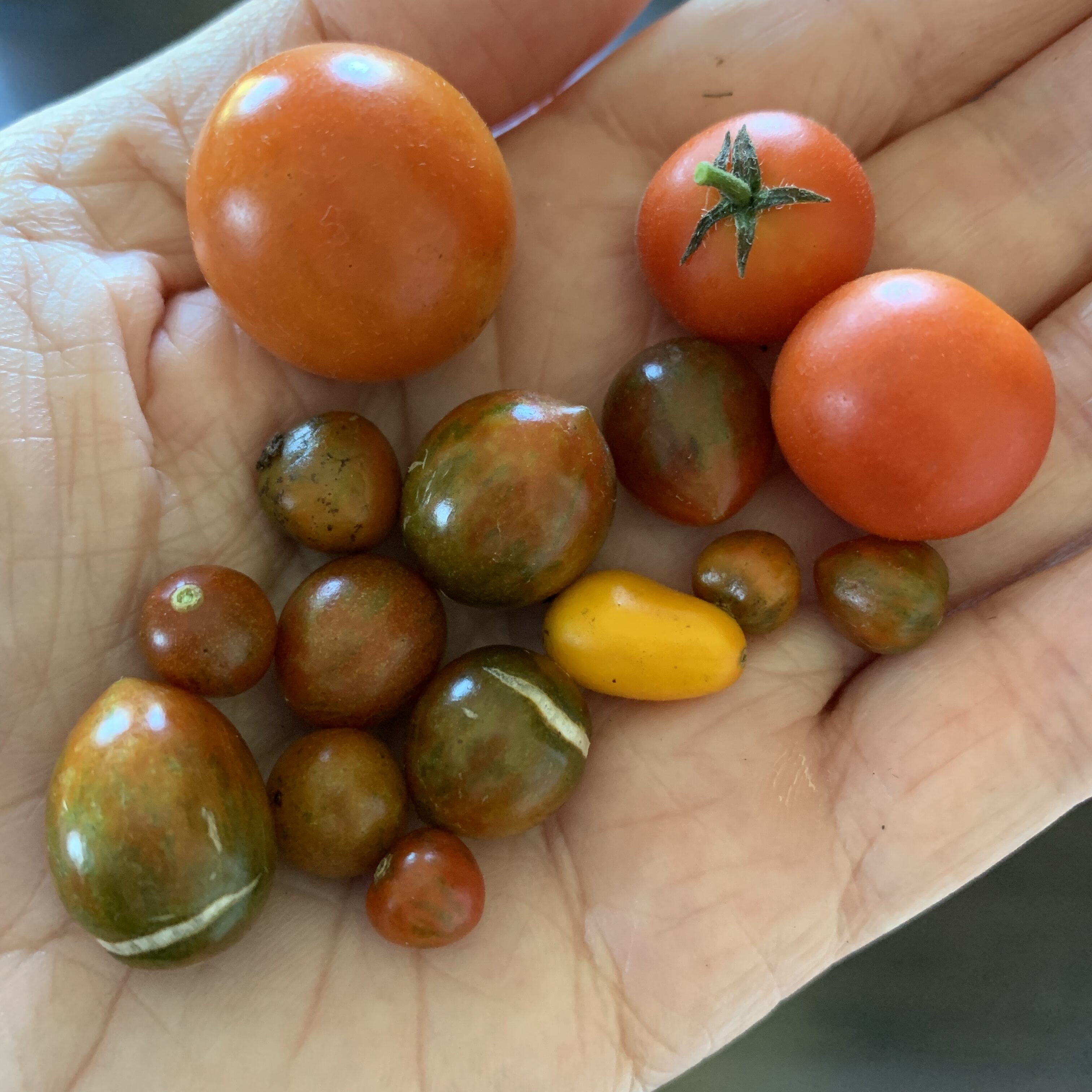 I pulled some teeny tiny tomatoes this morning. Behold: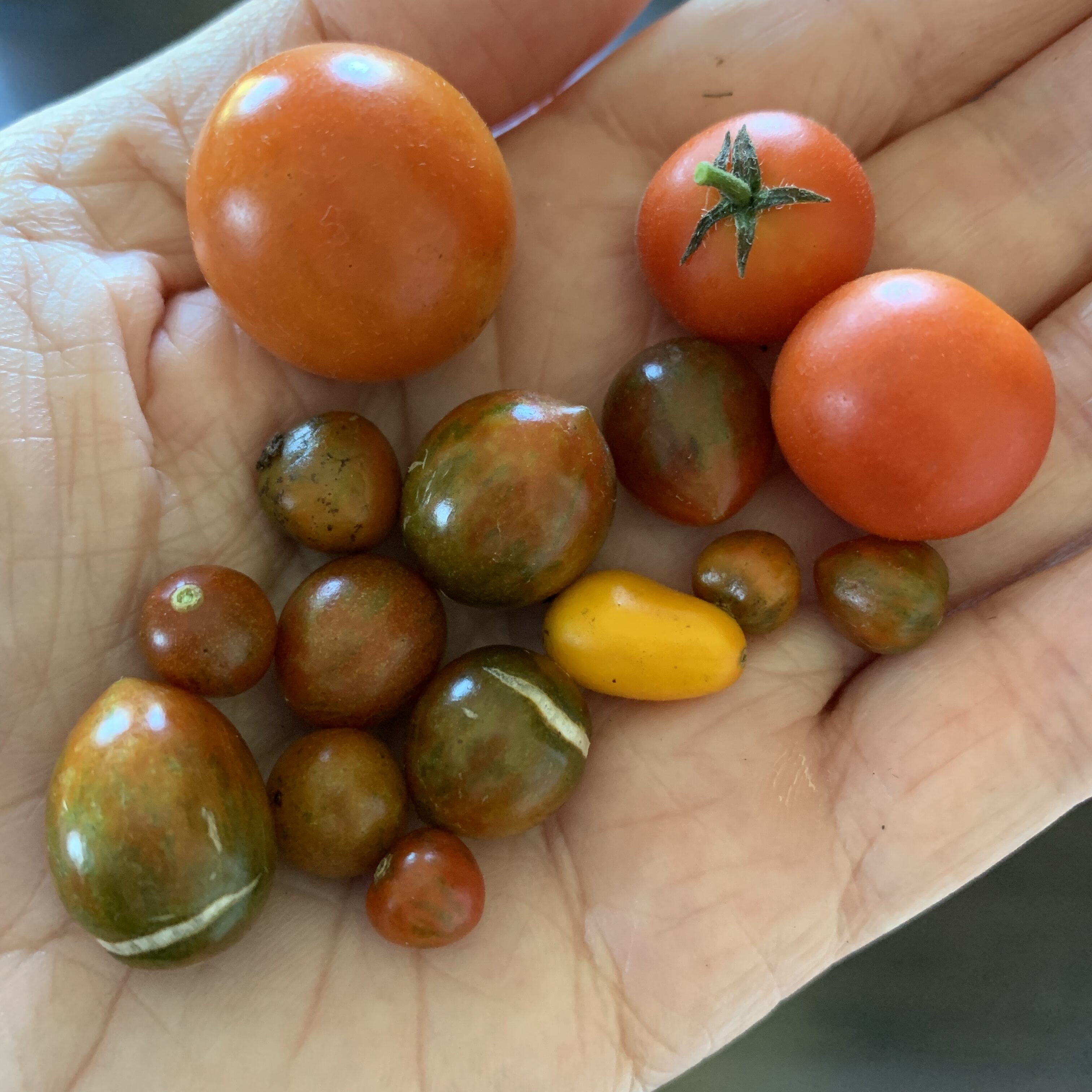 Click to read more from my blog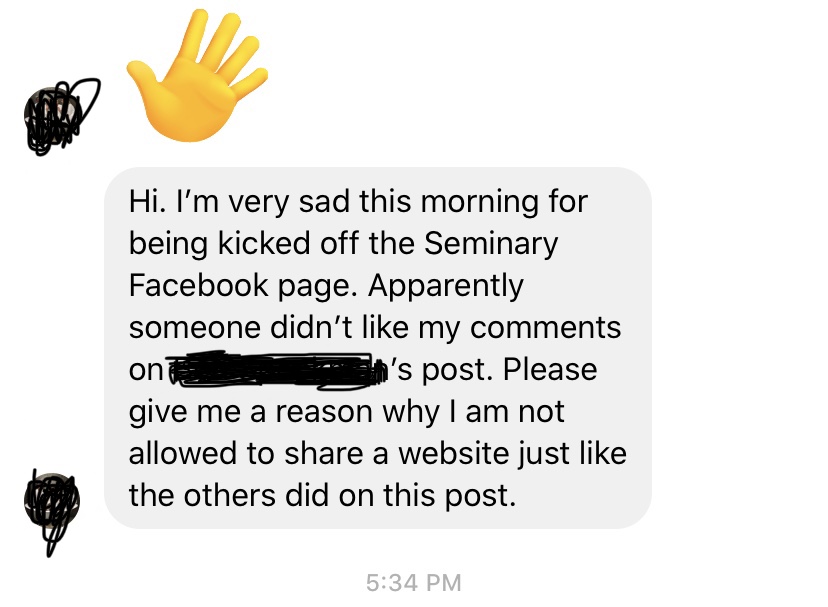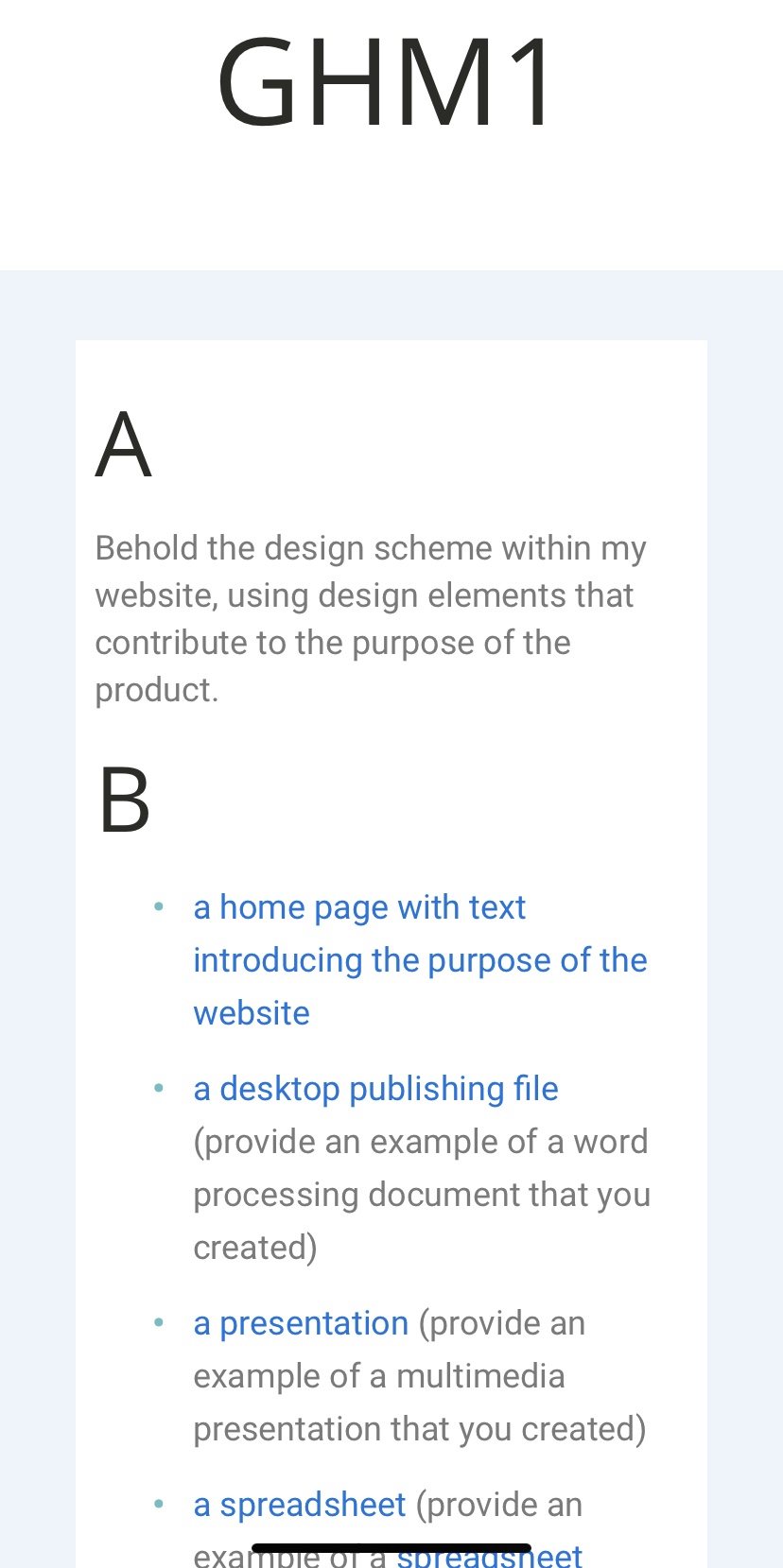 About Jenny Smith
I'm
Jenny Smith
. I keep up with three cars, two kids, one husband, and I live on 300+ acres of rolling farmland in Northern Virginia where we look after an elderly relative. I like tomatoes, all things Star Trek, watercolor, and reading. I spend most days in the garden fighting deer and groundhogs as I pursue a graduate degree. I'm trying to be like Jesus -- emphasis on the trying.
View all posts by Jenny Smith →